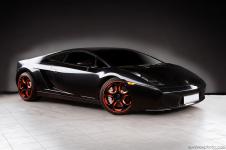 Dear customers, colleagues, tuners,
Our company works in Saint-Petersburg, Russia in auto tuning and auto repair business since 2000. We have organized group of companies "LKW-Neva" that consists of: professional tuning-station, auto-repair station, tire and wheels center.
Made as a joint venture with German capital, our company has partnerships with all major tuning companies in Europe. Also we have partnerships with manufacturers and suppliers from the USA and Japan. Long time o the market, our own logistics and multi-brand policy allows us to offer almost everything our customer want. Our customers are personals, shops and cars official dealers from all over Russia.
In 2005 we have opened a new office with show-room and service station with tuning-installation box in the downtown of Saint-Petersburg – on Chapygina str. b.8.
In 2008 we make a "Tires and wheels shop", that includes: showroom with a wheels and tires, comfortable tire-changing box with very tine room for our customers with a TV, Wi-Fi etc.
In 2009 we created "Leather shop" which once deservedly won the love of our customers and is the leading studio in the city, performing exclusive work of only the highest quality materials.
Now we are official dealers of firma Vmaxx and MEC-design (both are from Germany) and trying to offer all the information and support, connecting to these companies.
We are always looking for new contacts from all over the world to offer only best solutions to our customers – starting from exclusive wheels and finishing with widebody-bodykits. So please don't hesitate to contact us.
Please contact us:
Phone/Fax: +7(812) 988-2200.
E-mail: info@lkw-neva.ru
Address: Chapygina str, 8, Saint-Petersburg, Russia, 193376
Your team "LKW-Neva".